You are here
Board of Trustees
The Current KENET Trustees are:
Prof. Paul Tiyambe Zeleza - Chairman

Prof. Paul Tiyambe Zeleza Vice Chancellor (President) of the United States International University-Africa, Nairobi, Kenya, a position he assumed on January 1, 2016. Prior to joining USIU-A, he was Vice President of Academic Affairs at Quinnipiac University in Connecticut, USA. 

Prof. Peter Mbithi - Treasurer
Prof. Peter Mulwa Felix Mbithi is the Vice-Chancellor, at the University of Nairobi and Professor of Veterinary Surgery, University Of Nairobi (UoN). Prof. Mbithi graduated from the University of Nairobi (UoN) with a Bachelor of Veterinary Medicine (BVM) in 1983 and an MSc. in Clinical Studies in 1985.

Dr. Kevit Desai - Trustee
Dr. Kevit Desai is the Principal Secretary in the State Department of Vocational and Technical Education (TVET) in the Ministry of Education. He is also the Chairman of the Permanent Working Group on TVET in Kenya (PWG). He is championing private sector, TVET, government and development partner linkages, towards transformation of Kenya's technical and vocational training platform.

Mr. Francis Wangusi -Trustee
Mr. Francis W. Wangusi is the Director-General of the Communications Authority of Kenya (CA).  With over 20 years' experience in the ICT Sector, Mr. Wangusi has previously served in various capacities at the then Communications Commission of Kenya (CCK).
Prof. Isaac Kosgey - Trustee
Prof. Isaac Kosgey is the Vice Chancellor of Moi University. 
Prof. Victoria Ngumi, PhD - Trustee
Vice Chancellor, Prof.Victoria Wambui Ngumi is a fulbright scholar who holds a Bed(Sc) Hons, Msc (Botany) PhD (Plant Physiology) and EMBA degrees.She has chaired various important Committees in the University including the Committee which organized the JKUAT 20th Anniversary celebrations. She has climbed through all administrative ranks at JKUAT having been founding Chairperson Biological Sciences department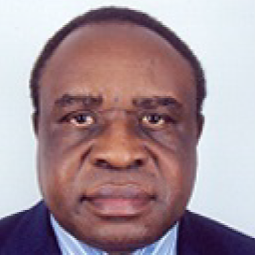 Prof. Laban Peter Ayiro - Trustee
Prof. Laban Peter Ayiro is the Vice Chancellor of Daystar University. Prof. Ayiro is a fulbright scholar who holds a PhD in Business Management, Master's in international Relations and Master of Science in Entrepreneurship Studies. He is a professor for  research methods and teaches Research Methods and Statistics to PhD and Masters students.

Prof. Mary Walingo - Trustee
Prof. Mary Walingo is the current Vice Chancellor of Maasai Mara University. She holds a Doctor of Philosophy (PhD) in Food and Nutrition major and Agricultural Extension minor (First Prize Top Student Award) from the Acharya N. G. Ranga Agricultural University (ANGRAU) (formerly Andhra Pradesh Agricultural University), Hyderabad, India. 

Prof. Joseph Galgalo - Trustee
Prof. Joseph D. Galgalo is the Vice Chancellor and associate professor of Theology at St. Pauls University. He has a PhD in theology from Cambridge University, and Bachelor of Divinity from St. Paul's University.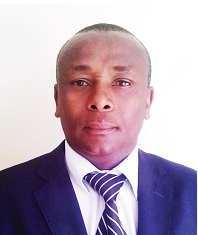 Prof. James M. Njiru - Trustee
Prof. James M. Njiru is the director Kenya Marine and Fisheries Research Institute (KMFRI).  Previously he worked as a Director Postgraduate Studies, Kisii University. Read More  

 Ms. Sheila Mwihia-Muya - Trustee     
Sheila Muya is the Head of East Africa at the executive search firm, Pedersen & Partners, and has a wealth of experience in Human Resource Management.  This experience has been built within diverse sectors    and markets locally, regionally and globally with expertise in areas such as executive recruitment, human capital management, training and capacity development, organizational strategy and development.

Prof. Meoli Kashorda - Secretary
Prof. Meoli Kashorda is the Executive Director of Kenya Education Network, the Research and Education Network of Kenya (www.kenet.or.ke) and a Professor of Information Systems at the United States International University - Africa, in Nairobi, Kenya (www.usiu.ac.ke).
Previous Board of Trustees