You are here
KENET Travel Grants Awarded Increases in the FY 2018/2019
In the Financial Year (FY) 2018/2019, KENET awarded a total of 14 travel grants. The grants were awarded between July and November 2018. The grantees represented nine (9) various universities across the country and comprised of 10 faculty and 4 graduate students, who attended conferences within Africa and outside the Continent.
In bid to increase research visibility and promote awareness, KENET awards up to 15 travel grants per FY to faculty and graduate students in Science, Technology, Engineering and Mathematics (STEM) areas. In the FY 2017/2018 recorded the highest number of travel grants awarded, exceeding the 15-travel grant limit per FY. The grants awarded increased in terms of total amount awarded, scope institutions represented, and number of grantees awarded.
KENET sponsored 3 grantees to attend the International Data Week Conference held in Gaborone, Botswana on 5-8 November 2018. Mr. Obwaya Mogire (SEKU) made his presentation on 'Open Data Policy Framework Towards Vision 2030 Agenda'. Mr. John Kinyuru (JKUAT) was also sponsored to present a paper, while Irene Kimani co-authored four papers in the session 'Open data, open science in Agriculture and Nutrition a Case for Developing Countries'.  KENET was represented by Management Board member, Janegrace Kinyanjui and Senior Applications Developer, Ronald Osure, who made a presentation on 'Data Transport for the Long Neck of Research' at the Conference.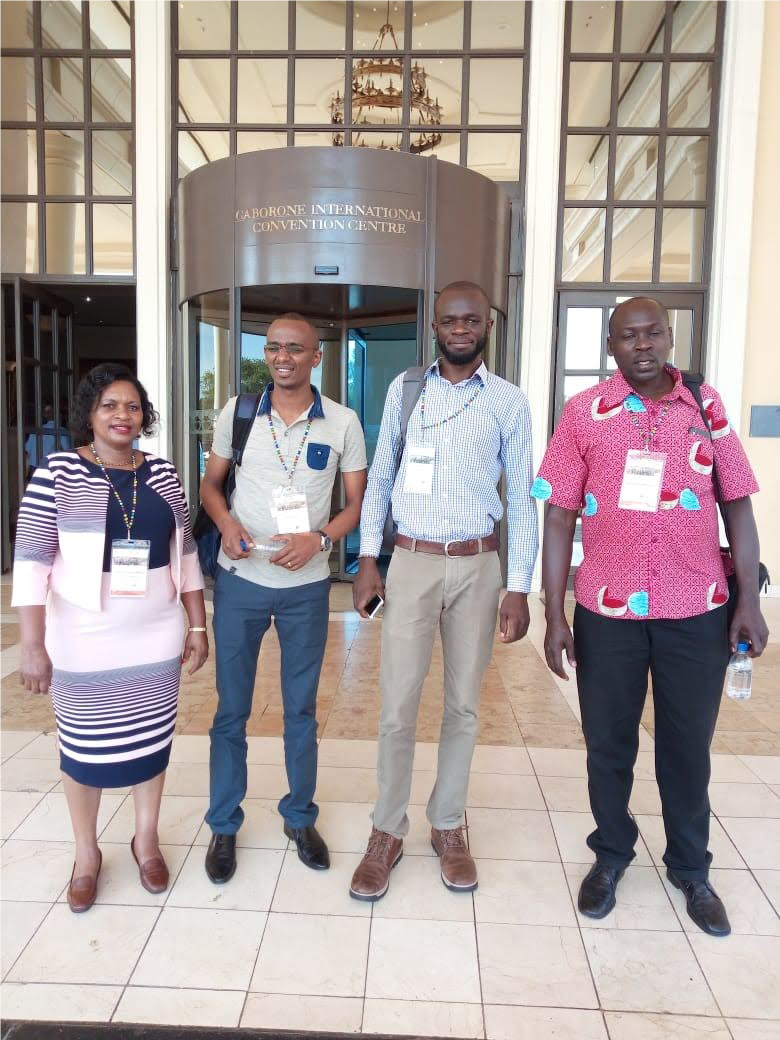 From Left to Right: Janegrace Kinyanjui, John Kinyuru (JKUAT), Ronald Osure and Obwaya Mogire
Another grantee, Mr. Clement Shiluli from Maseno University was awarded the KENET travel grant to attend the International Society for Advancement of Cytometry 33rd International Congress in Czech Republic on April 28 to May 2, 2018. He presented his paper on 'Challenges in Implementation of the AERAS 402 Vaccine Trial in Infants, in an Area without Prior Experience in Western Kenya: A Laboratory Perspective' .
"I express my utmost appreciation to the Kenya Education Network for supporting me through the travel scholarship award to be at the Cyto 2018 Conference in Prague, Czech Republic. I had an opportunity to learn from the best in the field of flow cytometry. I was able to find new networks and collaborations to help me advance my research interests," said Mr. Shiluli.
KENET continues to support Special Interest Group academic areas in engineering, computer science/information systems, medicine, agriculture and education in hopes to advance these sectors. The travel grants offer an opportunity for KENET members to acquire exposure and increase visibility of their research and increase the research ecosystem in Kenya.