You are here
Board of Trustees
The Current KENET Trustees are: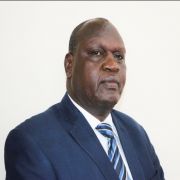 Prof. Isaac Kosgey -  Chairman
Prof. Kosgey is a Professor of Animal Sciences (Animal Breeding and Genetics). He is a Kenyan citizen and currently the Vice-Chancellor of Moi University (Eldoret, Kenya). Isaac holds a Doctor of Philosophy degree in Animal Sciences and a Master of Science degree in Animal Sciences with Distinction from Wageningen University.
Prof. Victoria Ngumi, PhD - Vice Chair 
Vice Chancellor, Prof.Victoria Wambui Ngumi is a fulbright scholar who holds a Bed(Sc) Hons, Msc (Botany) PhD (Plant Physiology) and EMBA degrees.She has chaired various important Committees in the University including the Committee which organized the JKUAT 20th Anniversary celebrations. She has climbed through all administrative ranks at JKUAT having been founding Chairperson Biological Sciences department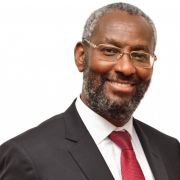 Prof. Kiama Stephen Gitahi - Treasurer
Professor Stephen Kiama Gitahi is the 8th Vice-Chancellor, University of Nairobi. He holds an earned doctorate degree in Structural Biology from University of Bern in Switzerland. He is an accomplished scholar with proven track record in formulating and managing academic programs and on research and publication. He has over 16 years' experience in management and leadership positions at the University of Nairobi.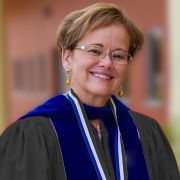 Prof. Margee Ensign - Trustee
Prof. Margee Ensign is the Vice Chancellor of United States International University - Africa. Prof. Ensign came to USIU-Africa having been the President (Vice-Chancellor) of both a very old and distinguished university in the United States—Dickinson College—and a very new and pioneering African one—The American University of Nigeria. A native of California, Prof. Ensign earned her BA from New College in Florida and her Ph.D. in Economics and Politics from the University of Maryland, with a dissertation in Artificial Intelligence and Economics.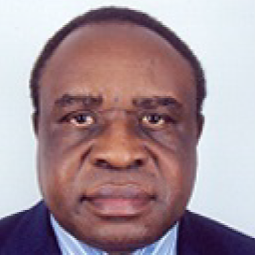 Prof. Laban Peter Ayiro - Trustee
Prof. Laban Peter Ayiro is the Vice Chancellor of Daystar University. Prof. Ayiro is a fulbright scholar who holds a PhD in Business Management, Master's in international Relations and Master of Science in Entrepreneurship Studies. He is a professor for  research methods and teaches Research Methods and Statistics to PhD and Masters students.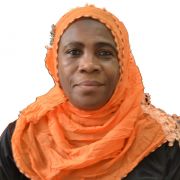 Prof. Laila Abubakar - Trustee
Prof. Laila Abubakar is currently the Vice Chancellor at Technical University of Mombasa. She is a Professor of Biochemistry having obtained her PhD and MSc in Biochemistry from University of Nairobi, under German Academic Exchange Service (DAAD) and European Union fellowships, respectively. Prof. Abubakar is an active researcher, and has won several research grants and awards. This led to her being accorded the University of Nairobi Deans' award for scholarship and research in 2011/2012.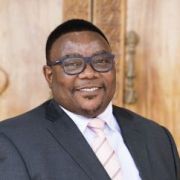 Dr. Stanley Bhebhe - Trustee
Dr. Stanley Bhebhe is the currently the Vice Chancellor at Africa Nazarene University. He has a wealth of experience as a strategic leader and vision bearer in private enterprise, non-profit and parastatal organizations. Prior to his appointment as the VC of Africa Nazarene University, he was with the Independent Development Trust, a State-owned entity in Pretoria, South Africa.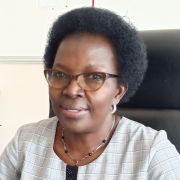 Mrs. Catherine Kayesi Kelonye - Trustee
Mrs. Catherine Kayesi Kelonye is an educationist with more than thirty years' experience as a trainer across tertiary and basic education sectors. She is a results oriented administrator and accomplished professional in education, well versed in organizational planning and management with vast knowledge on policies governing examinations, quality assurance and curriculum development and implementation. She is conversant with the ongoing reforms in the Education sector and is passionate to steer the TVET agenda in Kenya through positive engagement with all stakeholders. Mrs. Kelonye is currently the pricnipal of Kisumu National Polytechnic 

Prof. Meoli Kashorda - Secretary
Prof. Meoli Kashorda is the Executive Director of Kenya Education Network, the Research and Education Network of Kenya (www.kenet.or.ke) and a Professor of Information Systems at the United States International University - Africa, in Nairobi, Kenya (www.usiu.ac.ke).
Previous Board of Trustees