You are here
KENET Upgrades Core Network and Expands Network Infrastructure in Multiple Institutions
Posted on:

18 December 2018

By:

admin
In 2018, a total of 32 new institutions have been connected to the KENET network. Among these, is KMFRI Sang'oro, a 20-year old Aquaculture Research Station located 70KM from Kisumu near River Sondu Miriu. There is no Mobile or Internet network in KMFRI Sang'oro as it is surrounded by mountains. However, KENET is in the process of connecting the research centre to Internet using a radio link. KENET also extended last mile fiber to several remote institutions including KEMRI Kisian.
KENET is also in the process of connecting Tunapanda Institute, a non-profit Community-Based Organization in Kibera, that empowers low income households through education in technology, design, and business to increase self-expression and income. The connectivity was supported by a connectivity grant from the Internet Society, a partner of KENET in training and promotion of Internet services in low-income areas.
KENET has activated a total of 2,400 KM of fiber, connecting a total of 95 of the 249 connected campuses to 1,000 Mb/s last mile connections, representing 38% of the total number of connected campuses. KENET has also connected 82% of the campuses on last mile fiber and 18% on last mile radio links as illustrated in Table 1.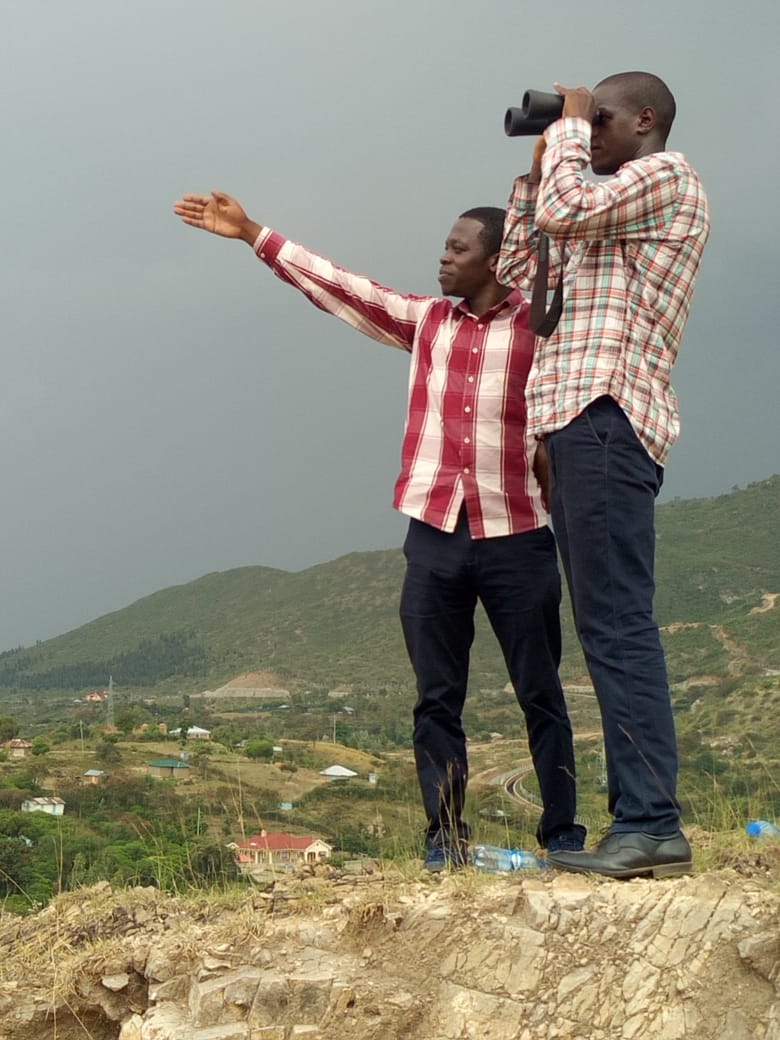 KENET engineers evaluating extreme engineering challenges to Deliver Connectivity to KMFRI Sang'oro
In addition, KENET is currently activating an additional 170 KM of dark fiber to provide 1,000 Mb/s last mile fiber connection to 26 KENET Member institutions. This project will also provide backup to existing 7 KENET-member institutions. This has been necessitated by the need to increase availability, reduce the costs associated with leased lines and provide broadband access to KENET datacenters for shared services. The project is expected to be completed in January 2019.
Table 1: State of Last Mile Fiber Connectivity for KENET Members
| | | |
| --- | --- | --- |
| Campuses | Number | Percentage |
| Last Mile Fiber | 204 | 82% |
| Last Mile Radio | 45 | 18% |
| Total Number of Connected Members | 249 | 100% |
KENET Expands Backbone Network
In July 2018, KENET completed the implementation of its core network upgrade from 10Gb/s to 40Gb/s. The backbone links to Nakuru, Meru and Kisumu were upgraded to 10 Gb/s. This has enabled the KENET backbone network to distribute more capacity as the demand for Internet and connectivity in the connected member institutions increases. Finally, the capacity of the International circuits was upgraded in October 2018 from 9 Gb/s to 16 Gb/s. This will satisfy demand for the next two (2) years.