You are here
Senior Faculty and Researchers Forum Held at Machakos University
Since the unveiling of the KENET Research and Education Cloud, researchers in Kenyan Higher Education Institutions have reaped major benefits owing to exposure of research infrastructures that have aided in improving research productivity. Machakos University invited KENET to present its research and education cloud services at a Half-day Forum held on Friday March 15, 2019. The joint Forum held at Machakos University sought to strengthen the bilateral relationship while fostering a conducive research environment for students and researchers.
Over 30 Senior Faculty, Lecturers and graduate students from Machakos University were present at the Forum, led by the University Vice Chancellor, Prof. Lucy Irungu who reflected on the milestones that Machakos and KENET have achieved in the education and research front. Having been a member of KENET since 2010, KENET sought to strengthen its ties beyond providing the Institution with  Internet bandwidth to understanding the Institution's research and education needs.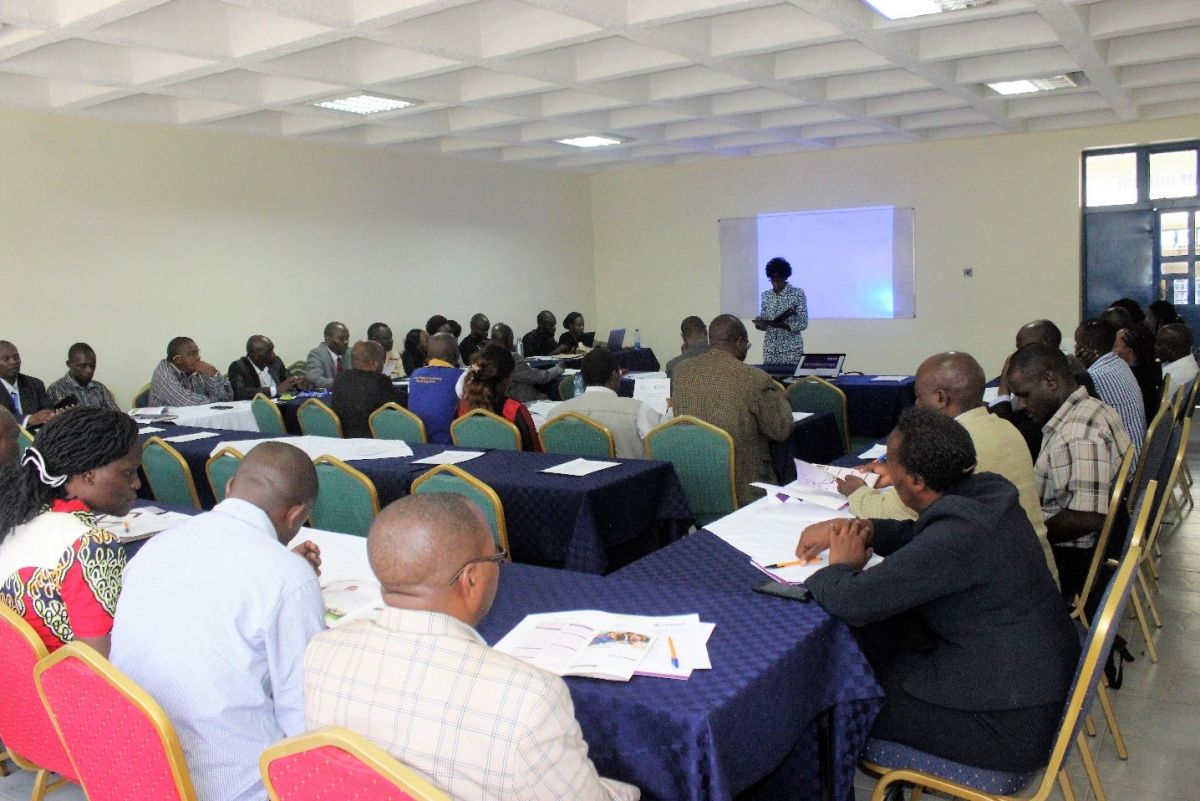 Prof. Lucy Irungu, Machakos University Vice Chancellor giving her opening remarks at the Forum
Of the solutions discussed to accelerate research in the University were the KENET Cloud-based Research ICT and Educational Technology Services tailored to support researchers, faculty and students. Having already laid the requisite foundation of providing the physical network in terms of broadband connectivity and low-congestion networks, KENET sought to provide advanced research services as the National Research and Education Network (NREN) of Kenya.
KENET Executive Director in his presentation, 'Beyond Basic Connectivity - KENET Cloud-based Educational Technology & Research ICT Services' gave examples of digital technologies transforming science and education such as Big Data and Analytics, AI and Machine Learning Algorithms, KENET R&E Cloud among others. The key findings of the core data 2017 survey related to Machakos University was also shared.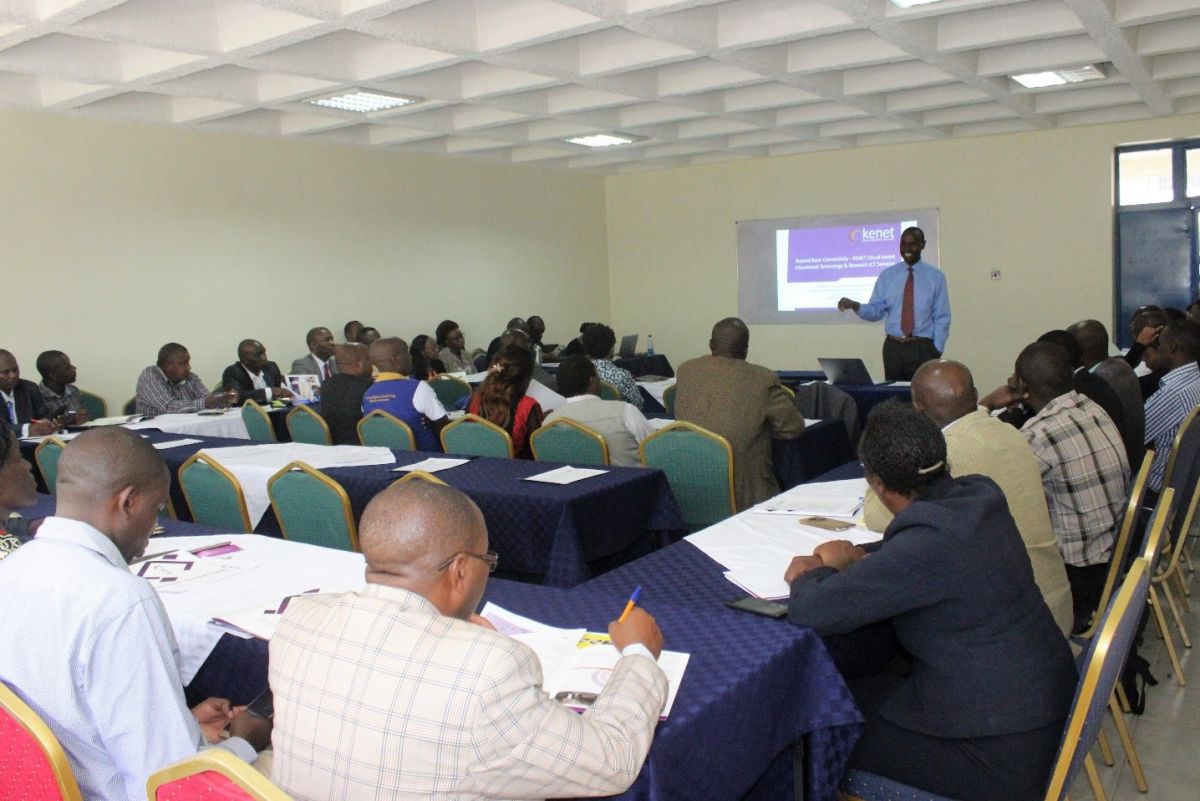 KENET Executive Director, Prof. Meoli Kashorda making his presentation at the Forum
KENET user-driven research services offer Community Cloud, digital certificates, and High-Performance Computing (HPC) for researchers to collaborate, process and store their data with ease. The participants at the Forum had great interest in the live demonstration by the KENET Research Services team on the KENET Virtual Lab (a Cloud-Based Research Computing service) and web conference demonstration was of great interest to the audience. The KENET Virtual Lab  can be used by faculty who need to teach specialized courses / use applications and require "virtual" machines.
This is the first Research Forum KENET holds this year, after holding five Research Forums in the previous year. The Forums serve as conduits for KENET to reiterate and achieve its mission of catalyzing for transformation of education and research using ICT and sensitizing researchers on tools for research computing, storage, collaboration and access to global research resources.  The research infrastructures have so far served Kenyan researchers in various fields such as Computer Science and Engineering.