You are here
Training on Scalable Campus Network for TVETs and Teaching Hospitals
KENET successfully held a training on Scalable Campus Network from February 24-28th, 2020. The training was conducted at the KENET training room located at University of Nairobi and had a total of 24 participants from 21 KENET member Institutions. The training was primarily aimed at equipping network/system administrators and ICT infrastructure managers from KENET member TVETs and Teaching Hospitals with the necessary skills to administer a campus network effectively
The participants strengthened their knowledge and skills in the areas of VLAN implementation, scalable designs of their networks, optimizing network functionality, network visibility using open-source tools for monitoring and management. The participants also gained knowledge on the importance of securing their networks and effectively sensitizing their end users on guarding and mitigating against attacks.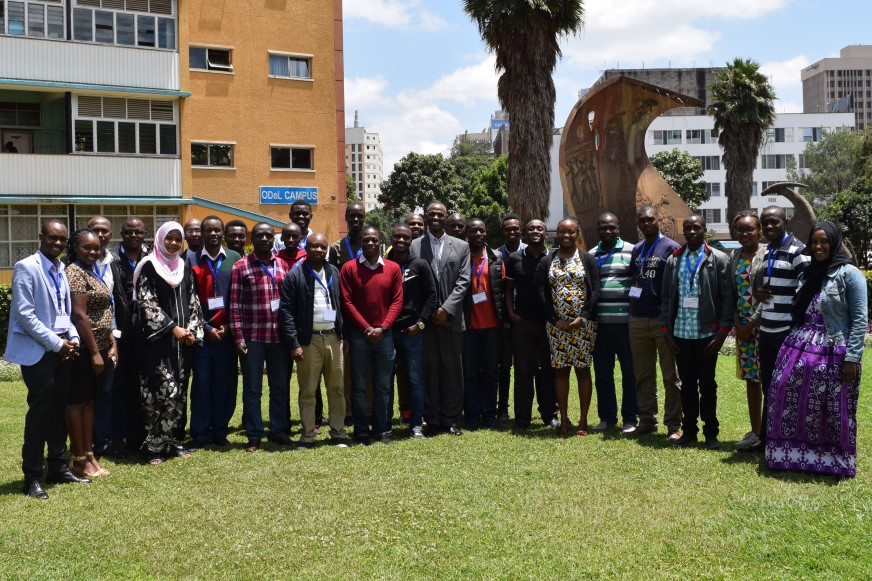 Group Photo of the Partcipants 
The five-day training was highly interactive, involving presentations and discussions, with inputs from the highly qualified KENET team of trainers, as well as practical lab sessions where participants were able to interact with switches, routers and setup monitoring tools on the KENET Virtual Lab (vlab.ac.ke). The participants were exposed to the high-level challenge of designing and improving networks.
One participant noted, "This training has helped me understand which topology fits well in my institution, which tools to better monitor the network and how to utilize resources.  Through the right tools and skills, I am confident that the training will bear significant benefits to Embu level 5 hospital" His statement was corroborated by Mr. Mburia from Meru National Polytechnic who said "The hands-on training has greatly helped us plan, restructure, document and implement efficient LAN policies. I am certain the issues we had with network and internet access are by far gone. Thank you KENET"
The training imparted hands-on skills enabling the participants to design scalable and robust campus networks by deploying manageable switches and employing VLANs to segment their networks and visualize these networks with network monitoring tools.
At the end of the training, KENET Executive director, Prof. Meoli Kashorda, awarded the trainees with Certificates of Participation even as they expressed eagerness to attend more trainings offered by KENET.
The Scalable Campus Network training has been continually planned as part of KENET's capacity building initiatives to support its member institutions engagement in building efficient networks to support their users and in turn effectively utilize the services offered by KENET.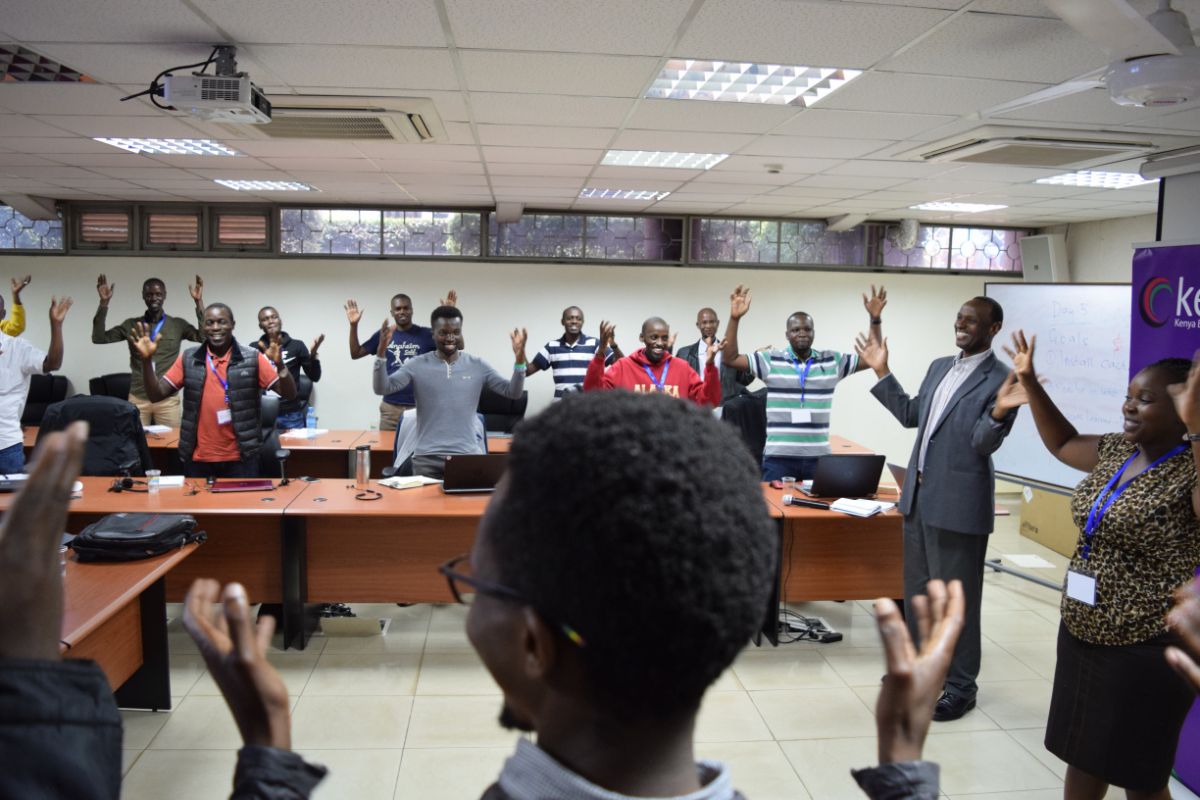 Vote of Thanks during the closing session